Madaa Creative Center - Silwan organized an open day for women in cooperation with the Palestinian Counseling Center (PCC), the Young Women's Christian Association (YWCA) and the Kobe Foundation. It included many recreational, unwinding and educational activities with the participation of dozens of women.
The day was opened by the storyteller, "Denise", who told a series of stories that dealt with the topic of "violence against women and oppression", behind every story was a lesson to be learned. After that the women practiced yoga in order to relax.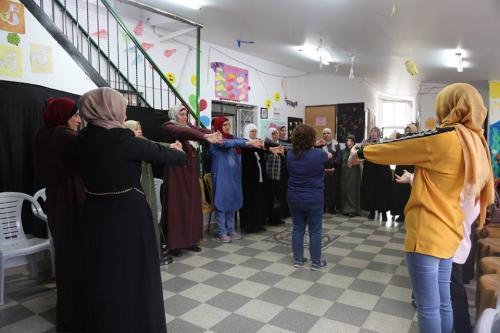 It is mentioned that the day was part of a series of open days organized by Madaa for women.